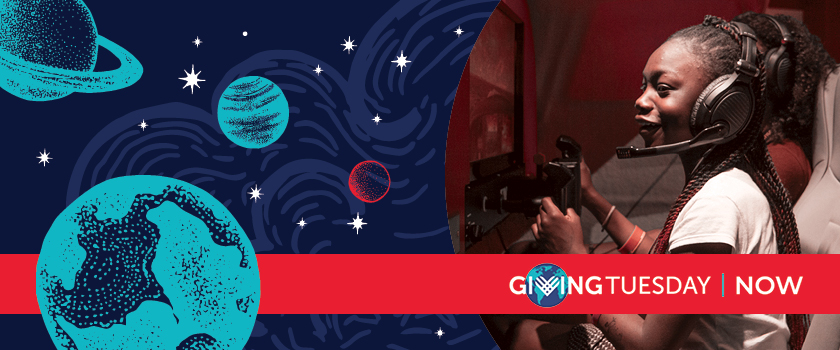 #GivingTuesday #CryptoGivingTuesday
Join the International Day of Giving this November 30, with your gift to The Museum of Flight.
Together, we can reach for the stars!
Contributions made by you impact how the Museum shares the history of flight.
Your gift can bring new and engaging exhibits to the Museum that explore the next frontier in our mission to Mars. Roving with Perseverance now on view showcases NASA's full-scale replicas of the Perseverance rover and Ingenuity helicopter.
Your gift can offer learners of all ages inspiring educational programs. One of our many programs that focuses on space, is Washington Aerospace Scholars. Students who participate plan a mission to the Red Planet. One of those students may just be a part of the voyage to Mars!
And with your gift, you can provide access to the collection through our Digital Collections platform. All who are curious can discover historic photos and videos exploring our galaxy.
We have a $25,000 match generously provided by Richard and Dianne Arensberg. Don't miss your chance to have your gift go further.
Your gift will be doubled - no matter the size!
Enroll as a Frequent Flyer, our monthly gift program, and your gift will be tripled!

This is how your gift doubles or triples!
Your $50 gift becomes $100!
Your $10 monthly gift becomes $30!
Your $100 gift becomes $200!
Your $25 monthly gift becomes $75!

Shoot for the moon!
---