Carved White Elephant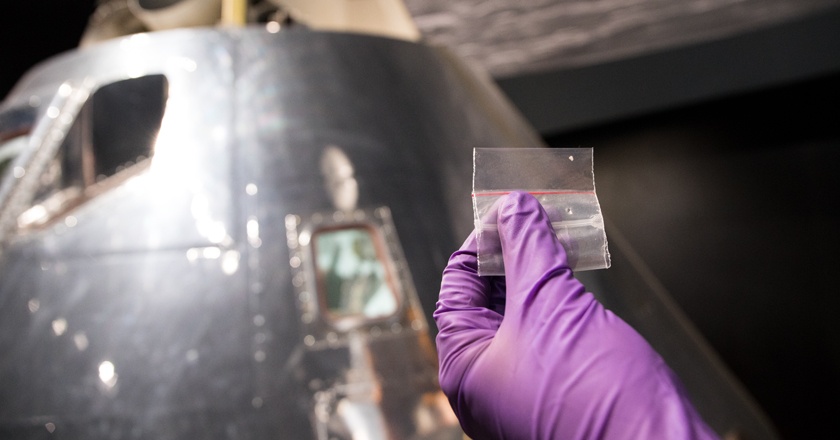 All astronauts during Apollo and future missions were allowed to take a Personal Preference Kit containing small items with them to space. Michael Collins, pilot of Apollo 11, carried this small ivory elephant that was inside a hollow bean.
One of 100, our ivory elephant carving is 1/16", about the size of single grain of rice.
Michael Collins, sometimes referred to the "forgotten man," carried the small ivory elephants for Manned Spacecraft Center personnel who participated in the design and manufacturing of the flight hardware.
"Radio contact with the Earth abruptly cuts off at the instant I disappear behind the moon, I am alone now, truly alone," stated Collins about his lunar orbit, while Armstrong and Aldrin where on the Moon surface.
There are a lot of curious items that went up into space with the astronauts; one that got John Young in trouble was a corned beef sandwich he gave to Gus Grissom aboard Gemini 3.
It is currently in The Museum of Flight Collections storage facility.
The ivory elephant carving and other Moon artifacts share the story of scientific achievements and what we can accomplish together - all at your Museum of Flight!
With your help we can inspire the next generation of space explorers headed back to the Moon! You make our world-class education programs, special events for the whole family, and awe-inspiring exhibits of aircraft and spacecraft possible.
Support your Museum of Flight, the largest independent, non-profit air and space museum in the world!
The ivory elephant carving may be your favorite, but you can still check out our other Moon artifacts! See More >